Our upload station can upload up to 64 SSD disks at the same time!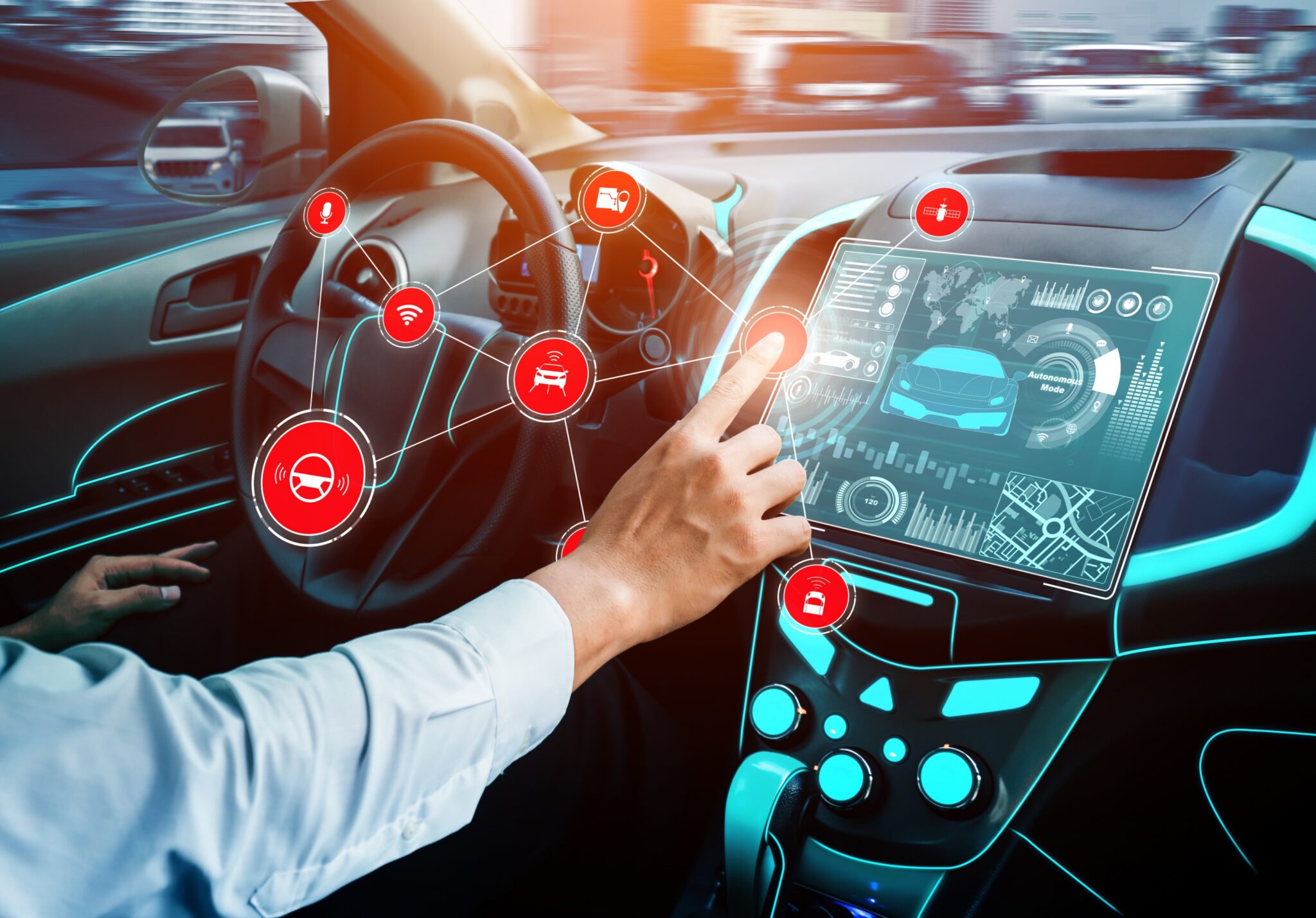 In the almost 10 years that we have been in the industrial automation business, we have established many long-term partnerships. Thanks to them, we have the opportunity to participate in interesting projects from their research and development part.

One such project started in 2022. A car manufacturer wanted to solve the problem of uploading large amounts of data collected during test drives of new car types. The problem was not only the large volume of data being downloaded at once, but also that the test drivers needed the solution to be simple to use and resistant to human error.

In the first phase, the customer built a prototype solution using the components available at the time. Whilst this solved the basic problem of uploading and storing data from the SSD, it had a number of problems and did not address any of the customer's other requirements. In addition, it would definitely not be sufficient for a live operation where up to 16 drives would be downloaded at peak times during the day (in one location).

Lacking the in-house capacity and know-how to create a state-of-the-art solution, the customer approached Kentigen to propose a solution.

Our systems engineer, Zenon Kuder, was at the start of the project:
Our task was to design a solution that would allow fast and secure downloading of data that could then be identified (which SSD the data was downloaded from and which user was uploading the data).

After an initial needs analysis, we designed an easy-to-use upload station solution that can upload information from up to64 SSDs at once. The total capacity can handle up to 5–10 TB per week and per car (the capacity of the system is obviously greater than one car). The system is also very easy to use, with a wizard guiding the test driver through the whole process of logging in, setting up the hard drives and releasing the empty hard drives for the next test. The system then manages the recording of all the discs fully automatically.
The solution also offers other important advantages:
Full service support and warranty for the system and its functionality.
If the customer needs to increase capacity, the system can be replicated easily and relatively quickly.
Other problems such as misidentifying the SSD, easy swapping and losing data while downloading have been eliminated.
The IT hardware (servers) with the throughput required for this solution was designed by Arion, our long-term partner for IT solutions.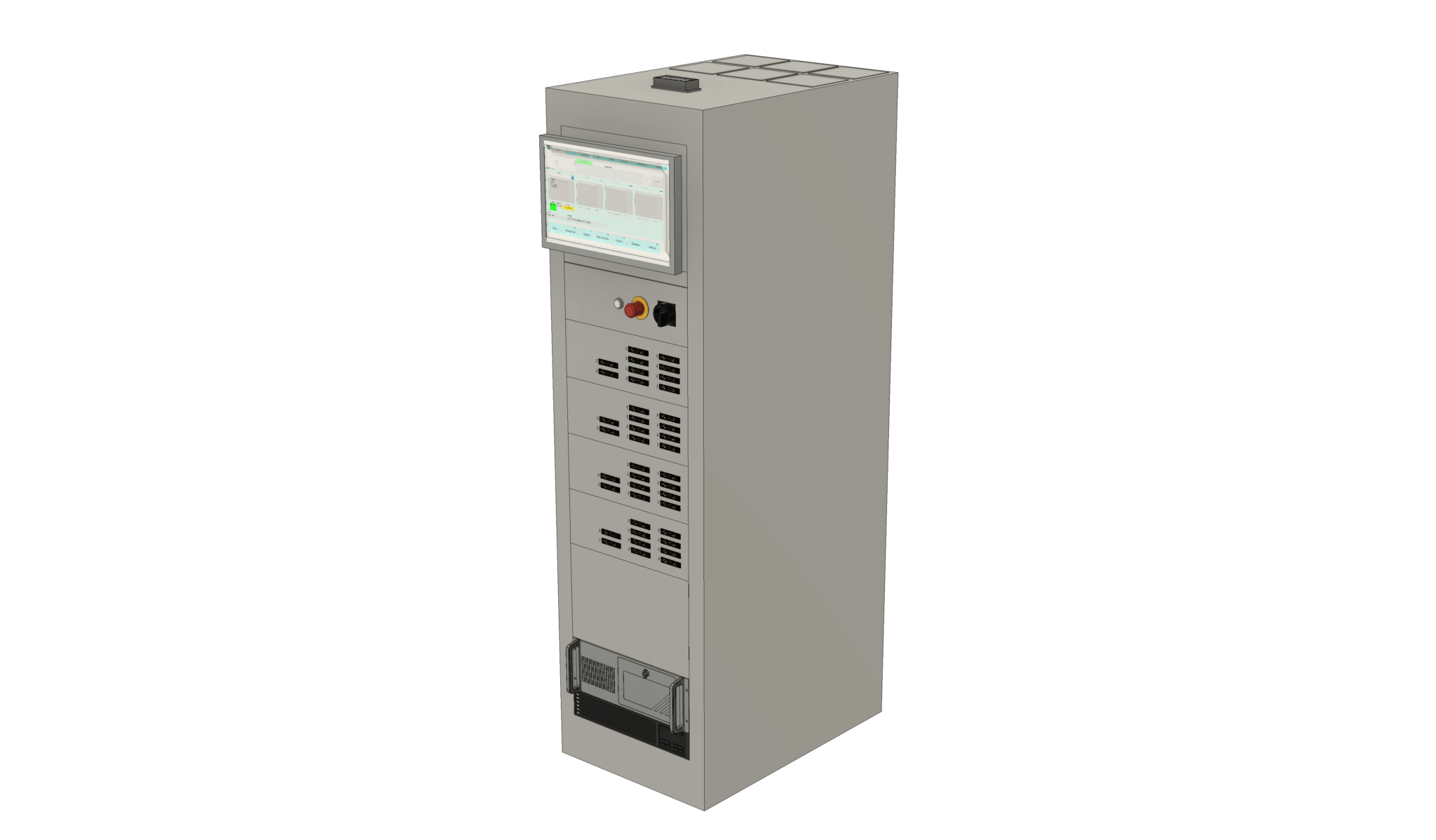 Vizualizace uploadovací stanice
Do you like this solution? Contact us for a complete presentation with detailed description of the parameters.