Our company Kentigen s.r.o. was founded in 2013. The company was born by father and son, Ivan and Marek Šantavý, who still run and manage the company today.
Ivan Santavy manages the Hodonin branch and takes care of machine control automation and robotics. Marek Santavy manages the Brno and Prague branches which focus on industrial testing and machine vision.
Shortly after its establishment, the company began to specialize in industrial automation in the field of automotive and electrical engineering, especially in testing electronic parts and components for the automotive industry.
Kentigen recognizes and practices the following rules and values:
None of the outputs are covered by the license..
Customer questions and requests are always addressed by experts in the field (almost exclusively technicians) .
We are flexible and quick in delivery thanks to the subtle structure of our company.
We welcome change as an opportunity.
We deliver in the shortest time possible.
And we follow the motto of our CEO, Marek Santavy:
"I do things as if I were doing them for myself - whether it's a service or a product. That means delivering high quality with care, commitment and love."
MAREK SANTAVY ABOUT KENTIGEN
What is the story of Kentigen, how did you start?
When I finished my studies at a university (VUT FIT) in 2012, my father, who has been in business for most of his life, was a big inspiration for me. That was the main reason why I got my business license and started my own company as a programmer of measuring and control systems. My first projects aimed mainly at the field of biomedicine, one of them was, for example, a hemodynamic monitor.

When I founded Kentigen in the second year of my business, orders began to draw us more into the field of production, such as water pumps for cars (air conditioning systems), universal testing machines for PCBs, etc.
Over time, orders from the industrial automation sector, mainly from the automotive and electrical engineering sectors, have increased. Currently, automotive industry is our biggest source of orders. Our specialty has become electronics testing machines (board level, Run-In, functional, EOL), for example, testing of control, telematics units, and sensors, especially for big players in the automotive industry.
Where did the Kentigen name come from?
The name Kentigen (from the original Kentigern, "leader, master, master"), refers to the tradition of our ancestors of Celtic origin as designers and inventors, and at the same time to the place of the company's origin, Hodonin.
Kentigen has been in business for a while now, what have you learned from this experience? What do you do differently today than when you started your business?
Looking back, I would have given people more responsibility sooner and shared my ideas and plans more. Also, I would have stopped programming and managing projects on the practical side much sooner and dedicated myself to the company in other areas, such as business development and strategic leadership.
Now I think daily about how to improve/delegate something to make our life and work better.
Now, that you mentioned it, how does it work internally at Kentigen, what's your structure like?
Our company structure is not overly structured. The main management includes two executives:
Ivan Santavy manages the Hodonin branch and is in charge of machine control automation and robotics. Our company structure is not overly structured.
I, as a CEO, manage the Brno and Prague branches. We are in charge of the area of test machines and machine vision.
We are of course supported by management members from among our colleagues.
We also organize a company breakfast every month, where we share a complete overview of the past month and the outlook for the next period. Our project owners comment on how we are doing in various projects, there are also inputs for HR, Finance, Marketing, and Operations. We discuss our situation, including financial results, and it is in our interest that colleagues have all available information on how we are doing. It's crucial that we're all on the same page, and open communication along with data sharing helps us a lot with that.
What is your leadership style? Has it changed in any way over time?
Yes, it changed a lot. I became a leader at a young age and the company gradually grew over the years, and so has my leadership style. In the beginning, I believed in strict control and an authoritative approach, because I was used to having all the responsibility on me. After a few clashes, I discovered that this was not a sustainable model and began to be inspired by the modern leadership style of world leaders and leading entrepreneurs.
Now I put a lot of emphasis on cooperation and I give colleagues the opportunity to participate in leading the company, and the associated responsibilities. I believe it is imperative to support people in their growth and give them the confidence, support and appreciation they need.
What do you do at Kentigen to stay on top of your field in technology?
As a technician myself I understand the needs of my colleagues very well: we can´t stay behind in any technical development and we always push things forward. Therefore, I fully support their certifications, and continuous improvement of processes and tools used. We are constantly looking for additional training, seminars, and meetings that will not only keep us in the picture but on the contrary bring the latest trends.
In Kentigen, everyone has the opportunity to come up with an "improver". I am proud of my colleagues who, on their own initiative, organize technical workshops and professional mini-trainings to share their know-how.
When we talk about training, is there any way to quantify how much time your colleagues spend developing their skills?
We support our R&D department not only financially, but also give people a lot of space for studies, certifications, training, and personal development. In 2019, colleagues spent an average of 141.5 hours in professional training or studying new technologies and systems. In 2020, it was 105.9 hours, and last year we spent an average of 154.9 hours on these activities. In total, we invest about 43.8% of the profit in these activities, such as research and development and training.
The field where you primarily operate, the automotive industry, is very competitive. How are you different from the other companies?
Our biggest competitors like Noffz and Konrad Technologies are in Germany, which is relatively far away.
We do not need to copy anybody, nor is it our aim. We go our own way, which is why our biggest competitive advantages include:
The format of cooperation with our customers is very specific and we praise ourselves for open cooperation where we share our outputs and don´t protect them by licensing.
Our customers are always in contact with a specialist from our side (almost exclusively specialized technicians)
We are small, therefore flexible and very fast in realizing our customer's needs.
We always welcome change as an opportunity.
Do you have any entrepreneurial motto?
As mentioned above - I do things as if I were doing them for myself - whether it is service or product. This means to deliver high quality, with care, involvement, and love.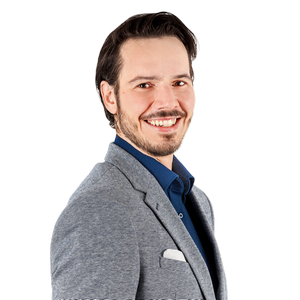 DO YOU WANT TO WORK WITH MAREK?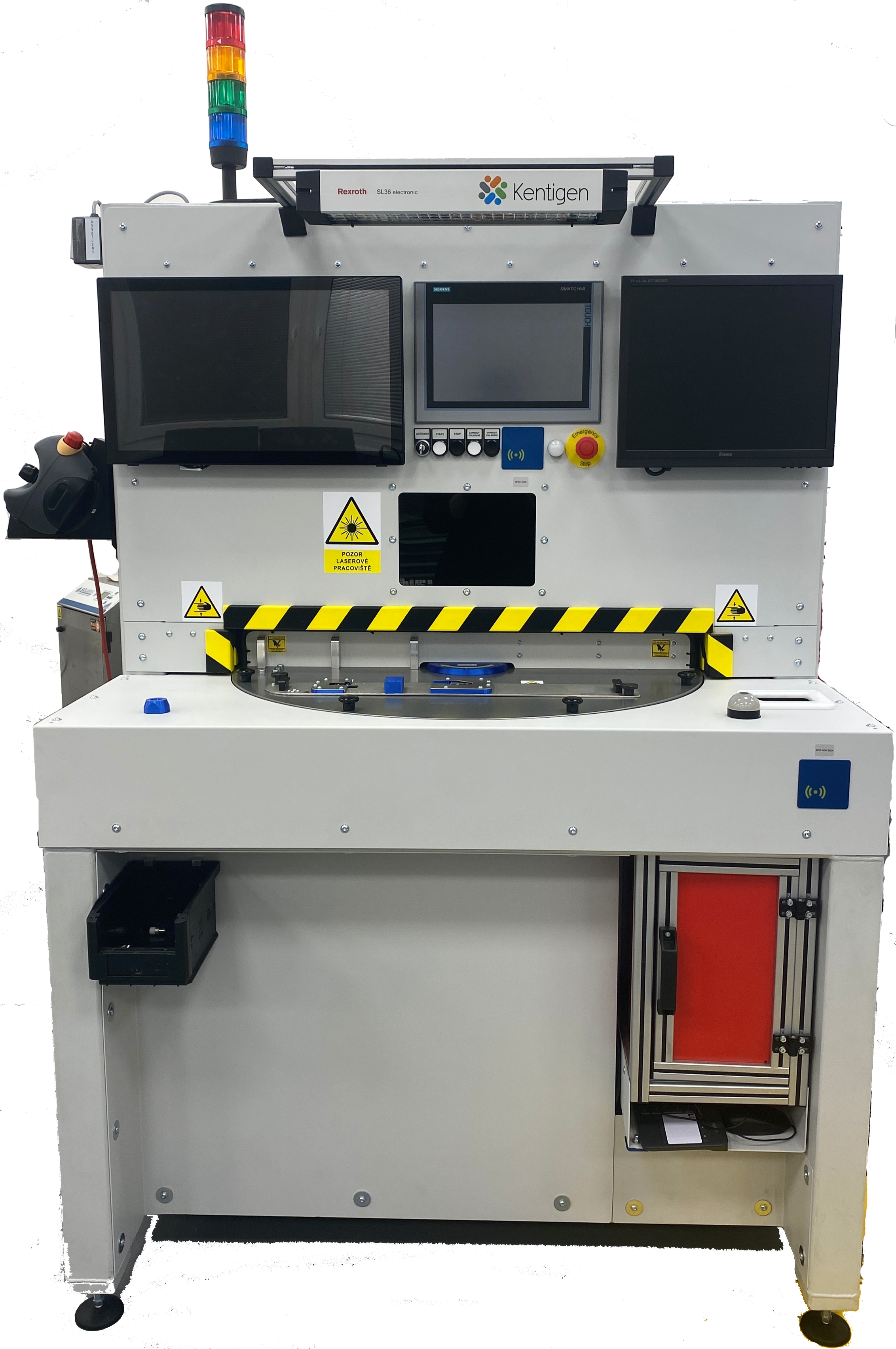 LOOKING FOR AN INDUSTRIAL TESTING SOLUTION?