When gaining new knowledge in NI LabVIEW, NI TestStand, or features from NI LabVIEW toolboxes, it is best to learn directly from professionals. We are certified in NI tools, at the level of architects (CLA, CTA) and developers (CLD, CTD), to be able to design the optimal solution for the needs of each customer. When working on projects, we are constantly solving new challenges, in addition to "Core X" knowledge, we also have hacks from practice.
We organize group and individual training for companies and their employees. Trainings can be conducted in Czech or English according to the preferences of the participants, and we are also able to provide training in person or online. The minimum number of participants for the training is 3 people, so waiting for the scheduled date may be longer. Feel free to let us know about your interest in advance.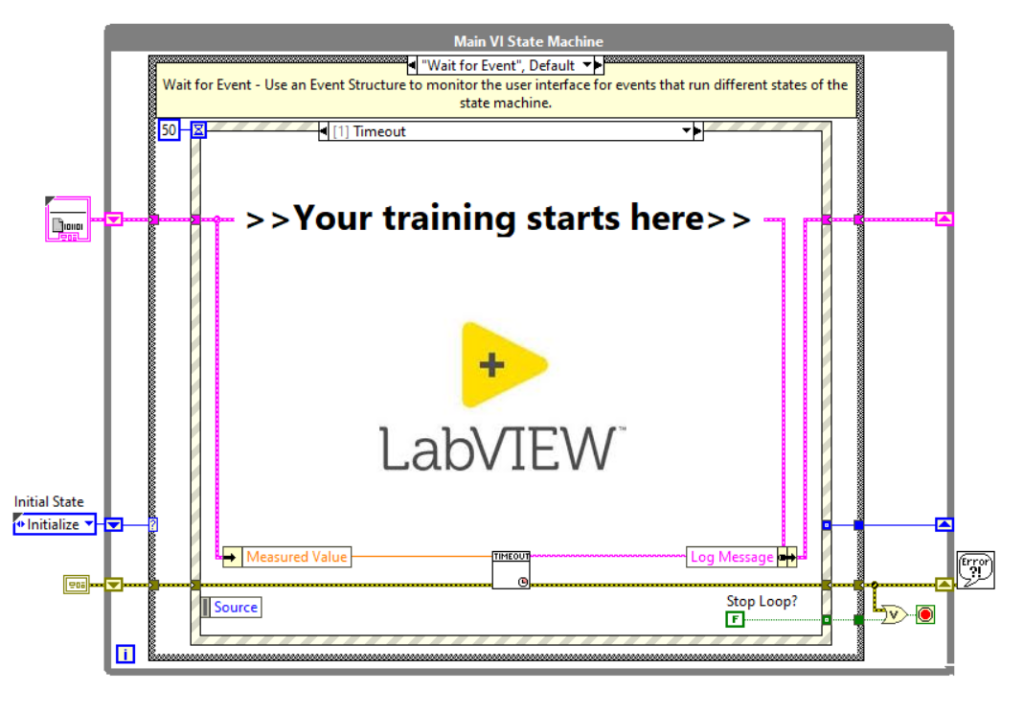 We will be happy to introduce you to programming in LabVIEW. The course is similar to NI LabVIEW Core 1 and can be the first step in gaining LabVIEW certification (CLAD, i.e. certified associate developer). We organize training for beginners and for advanced.
Basic course
The training is divided into three days, the content of which is:
basic types of LabVIEW applications,
how to interactively collect, analyze and visualize data from NI/non-NI measurement hardware,
familiarization with the LabVIEW project and its functionality,
creation of simple applications for data collection, analysis and visualization,
debugging and troubleshooting in LabVIEW applications,
loops (Loop/While), data types and clusters, conditions, files and resources,
modular programming,
sequential code and state machines.
Intermediate course
The training is divided into two days, the content of which is:
implementing multiple parallel loops and transferring data between loops,
creating an application that interacts with user interface events,
implementing a robust user-driven application using the design patterns used,
managing configuration settings in your application,
creating an error handling strategy in your application,
generation of execution logs in the application,
identifying the most appropriate programming practices for use in LabVIEW.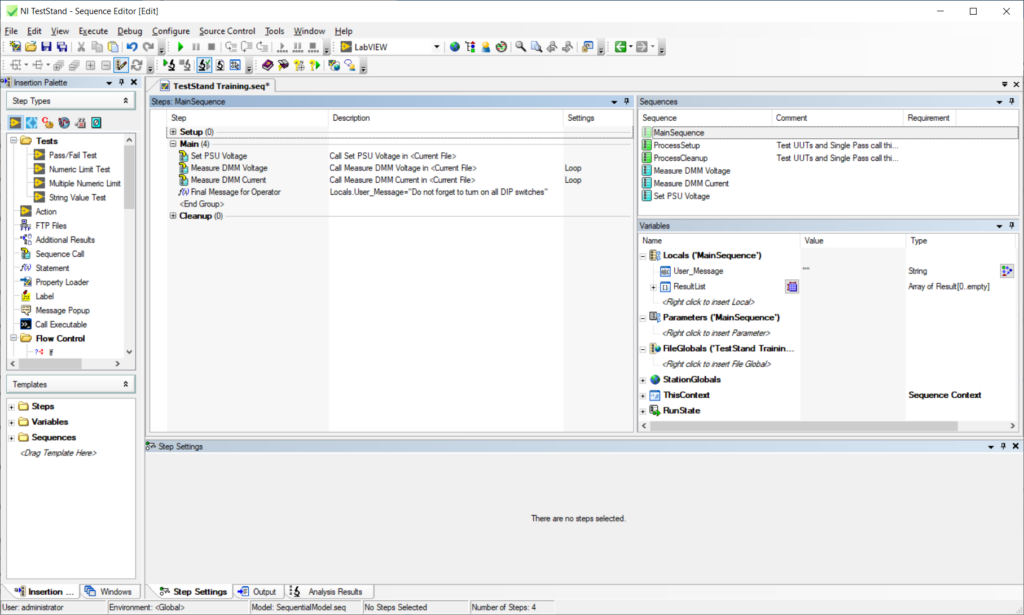 We also offer sequencer training from National Instruments. It is best used for the development of automated test applications. We have prepared a "TestStand 1" training for you, which is divided into three days.
Day 1
an introduction to TestStand and the benefits of using TestStand,
creation of test sequences – development of test code, code modules and sequences, execution of test sequence,
TestStand runtime management – runtime monitoring, debugging tools, troubleshooting modules.
Day 2
troubleshooting TestStand sequences – sharing data using local variables, keeping the sequence running even with regard to test failure,
reusing code in a sequence – reusing a series of steps, saving configuration settings, reusing data and test sequences (modularity),
storage and presentation of test results – generating reports, customizing reports, logging into the database.
Day 3
execution of a test sequence for multiple UUTs – configuration of a test sequence for testing multiple UUTs,
parallel execution of tests – description of the synchronization of execution of parallel test steps,
test sequence deployment – Methods for deploying a test sequence to a production environment based on the needs of your test system.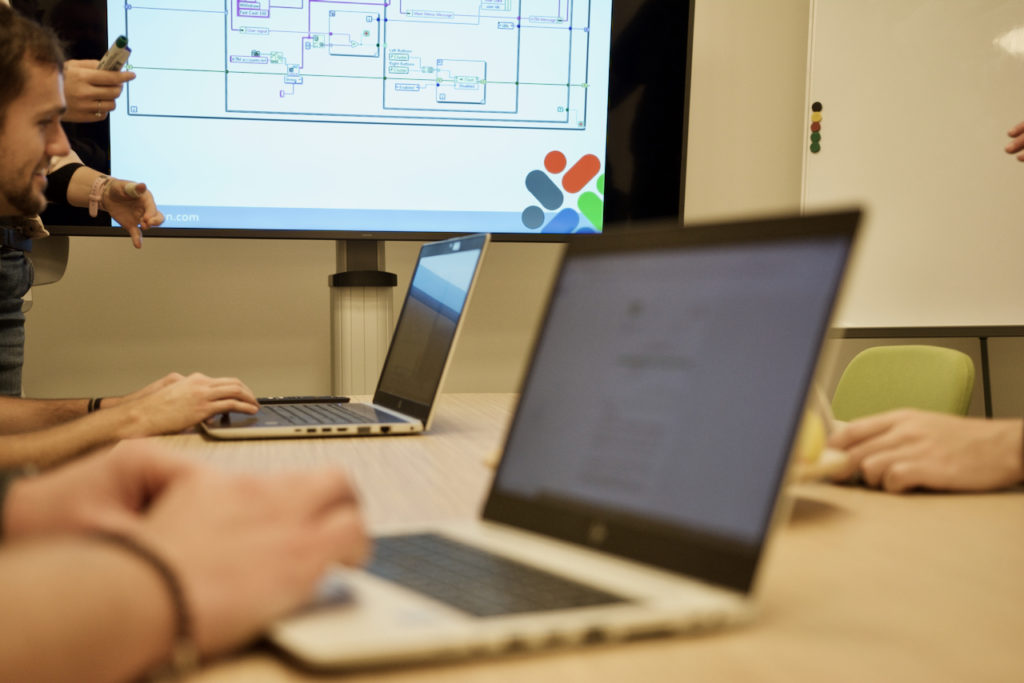 DIAdem is application software that helps engineers speed up the subsequent processing of measured data. It is optimized for large data sets and includes tools for fast aggregation and retrieval of data, their display and examination, including transformation using special analytical functions.